3 Things To Know About Electrical Wiring In Older Miami Homes
Have you recently purchased an older home in Miami and need to know what to expect with the electrical wiring? Are you worried about a possible knob & tube wiring replacement or aluminum wiring replacement, or if you can install new electrical wiring for a hot tub without modifying anything?
All these questions and more can be answered by our Miami electricians at Benchmark Electric. Here are a few basic pointers about electrical wiring installation and wiring replacements for older homes. If you don't find the answers you need below, give us a call!
Aluminum Wiring Replacement
Aluminum wiring is an outdated wire that was used instead of copper in older homes. This wire is known to fail, overheat, and cause arcing, melting, or fire.
All homes are wired differently, so it's important to get an electrical wiring inspection by a qualified electrician. You may need aluminum wiring replacement, but not always:
Receptacles & switches need to be replaced with ones rated for aluminum wiring
Replace all the wire connectors with those rated for aluminum wiring
Use antioxidant to treat all other connections at junction points and light fixtures
Aluminum wiring replacement for the whole house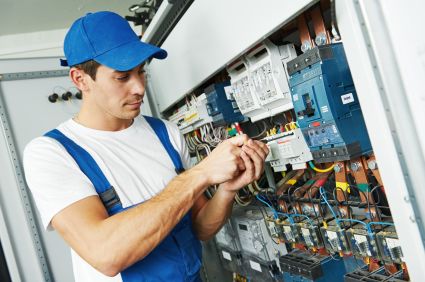 Knob & Tube Wiring Replacement
The biggest problems with knob & tube wiring are the dry and rotten wire insulation and the fact that the wire is not grounded. Many older homes in Florida still have knob & tube wiring though it was used between around 1880 to the 1930s.
If you see exposed wiring with porcelain knobs that attach to the house framing, you need a knob & tube wiring replacement. This wiring simply won't keep up with your household's modern electrical demand and is prone to get hot and catch on fire.
Electrical Wiring Installation
Any time you install more electrical wiring in your older home, you need a qualified electrician to inspect the electrical system first. Too many homeowners do the work themselves or ask a friend, which only leads to trouble.
If your electrician tells you that you need a panel upgrade or service upgrade before he installs a new wiring circuit, listen to them! Your home safety is important and his or her job is to ensure your electrical wiring is safe.