Aluminum Wire Replacement Services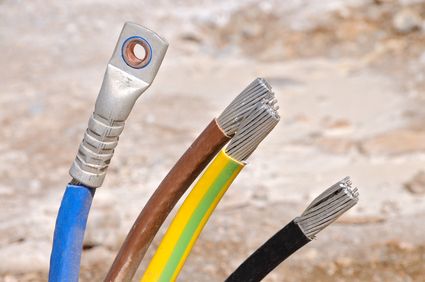 Our Miami electricians provide aluminum wire replacement and various other electrical upgrades for older homes. If your home was built before the mid-1970s, it may have been constructed with aluminum wiring. The problem is that the outlets, switches, lighting, and other components were not designed for aluminum wire, so this problem can present a potential fire hazard.
While an aluminum wire replacement service may seem like a project that's too expensive and unnecessary, keep in mind that old wiring can cause a lot of problems that make you waste your precious resources on electrical repairs. Things like burned out expensive appliances, blown breakers, and damaged electronics can all be avoided if your house is re-outfitted with the copper wiring.
Aluminum Wire Replacement for Safety
Faulty wiring is the number one cause of house fires. Get aluminum wire replacement service and a panel upgrade so you won't have to worry about home safety or damaged appliances.
Call us today for an inspection of your current wiring type if you aren't sure it's aluminum but know your home is older. If you do need an aluminum wire replacement service, you will find our quote to be competitive and reasonable.