Lighting Services by Benchmark Electric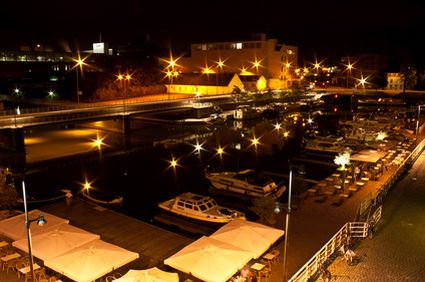 Sometimes you need help with electrical improvements for your Miami home, such as new landscape lighting installation, security lights, or a new dining room chandelier. Benchmark Electric wants to be the electrician in Miami you call when you need help with fun projects too!
Our lighting service work is done to perfection so there are no future problems with safety. Just call to tell us what type of lighting services you need and we'll provide a free in-home consultation and estimate. Remember, all our lighting service work is backed by a 100% satisfaction guarantee.
LIGHTING INSTALLATION
Whether you want to replace an old light fixture or you need brand new lighting installation, we are here to meet your service needs. Lighting installation has to get done right or the whole house could go up in flames. Don't let your neighbor Joe install your new lights, trust our licensed electricians instead.
LANDSCAPE LIGHTING
Landscape lighting is a very worthy investment, bringing you years of outdoor enjoyment, safety, and outdoor fun. Our highly trained electricians can help you choose and install a cost-effective landscape lighting solution that provides illumination for your patio, garden beds, driveway, garage, and entranceway.
SECURITY LIGHTING
Good security lighting deters crime and can help you in emergency situations. Modern security lights offer you options such as technology that works with other smart-home systems, emergency sirens, and energy-efficient LED fixtures. Let us design and install a good security lighting scheme for your home today.
LOW VOLTAGE LIGHTING
Low voltage lighting is a great landscape lighting choice for walkways, garden beds, and other areas that don't need bright light. This type of low voltage lighting provides soft illumination, so it is often used as accent lighting to give dimension to the design. Let's go over some different options available today.
POOL LIGHTING
Water and electricity don't mix, so make sure your pool lighting is installed by an experienced licensed electrician. Whether you need pool lights installed on the walls of your swimming pool or you need pole lighting or lanterns installed around the pool deck, call our electricians to install the lighting correctly.