Electrical Repair Services by Benchmark Electric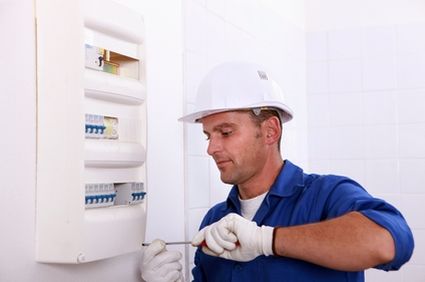 Looking for an electrician in Miami who provides fast and friendly electrical repairs? Call Benchmark Electric, your local experts in troubleshooting and electrical repairs.
Our highly trained electricians provide electrical repair services for homeowners living in Miami and the surrounding areas. You can count on receiving an accurate diagnosis and the right repair solution. We are great at solving problems and all our work is backed by a satisfaction guarantee.
CEILING FAN REPAIRS
Ceiling fan won't turn on or having a problem with its lights? You can count on our electrical repairs to be available for small jobs like ceiling fan repairs too. Call us today to schedule an appointment with one of our friendly electricians.
ELECTRICAL TROUBLESHOOTING
With our years of training and industry experience combined with the latest electrical troubleshooting tools, we can solve any problem. Don't hesitate when you need electrical repairs, call our electricians for fast & accurate troubleshooting.
LIGHTING REPAIRS
Accidentally dig into your home's outdoor lighting wire? Dealing with flickering lights in the dining room? These problems and more will be in the most capable hands when you call Benchmark Electric. Call us for lighting repairs service today.
OUTLET REPAIRS
Whether your outlet cover is cracked and you just need a replacement or you are having serious trouble with several outlets in your Miami home, our qualified residential electricians are here to help you with outlet repairs and switch repairs.
GFI ELECTRICAL OUTLET REPAIRS
Contact us today for GFI outlet repairs. These outlets are important to have. If a GFI (GFCI) electrical outlet is broken, it may not protect you from electrical shock if a plugged-in blow dryer or other appliance comes into contact with water.