Top Local Commercial Miami Electrical Contractor
Benchmark Electric is your top commercial electrical contractor in Miami. Our commercial electricians are highly skilled to meet all your service needs no matter how complex the task.
Your building needs to have sufficient power to safely support the systems and equipment you use. Everything from the parking decks, parking lots, and interior rooms need sufficient lighting and power supply. Whether you need an electrical safety inspection, new construction electrical installation, or a code violation correction, our commercial electricians have the skill to meet your service needs.
Fast & Accurate Service from Skilled Electricians
Full Range of Commercial Electrical Services
All Work is 100% Satisfaction Guaranteed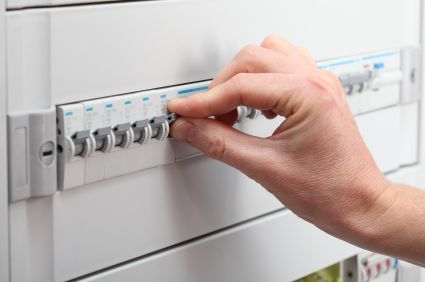 New Construction
Are you planning any type of new construction such as an office building, medical facility, restaurant, or mechanic's shop? You will need a commercial electrician for the new construction who provides the right electrical system design & installation to ensure the building is safe and can meet the power needs of the business.
You can trust Benchmark Electric to help you with new construction electrical installation service. We are highly skilled commercial electricians in Miami who can meet all your service needs.